This website requires the Flash 10.1 (or higher) player.
You may upgrade your Flash plug-in by visiting the
Flash Download Center.
Please note you may need to reboot your system.
JUSTICE LEAGUE ACTION
VIDEO COLLECTION
50 VIDEOS
Aired on 07/22/17
As the Justice League is trying to protect the United Nations from Grodd's gorilla army, Mr. Mxyptlk pops up from the fifth dimension and thinks it would be great fun to put each of the superheroes' brains into another hero's body.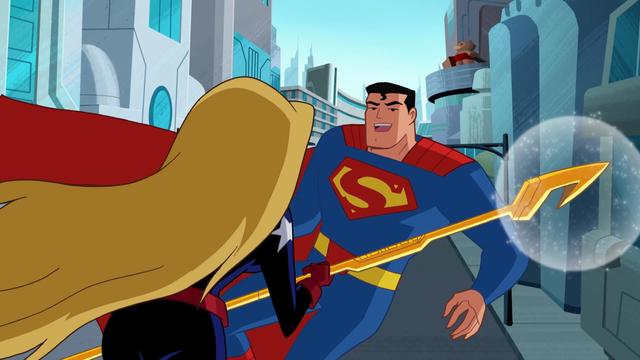 WATCH THE FULL EPISODE