This website requires the Flash 10.1 (or higher) player.
You may upgrade your Flash plug-in by visiting the
Flash Download Center.
Please note you may need to reboot your system.
JUSTICE LEAGUE ACTION
VIDEO COLLECTION
50 VIDEOS
Aired on 02/11/18
Mr. Mxyzptlk decides to create some mischief by endowing Shazam's well-meaning Uncle Dudley with superpowers bigger than anyone in the league.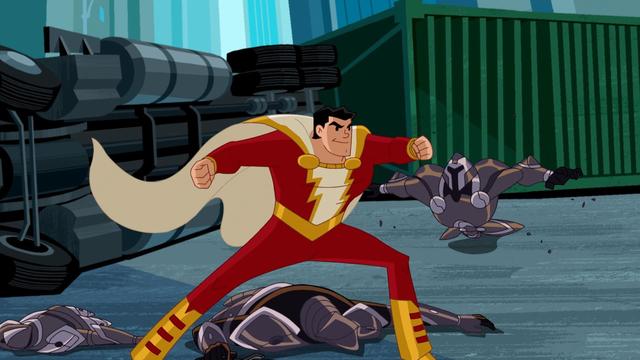 WATCH THE FULL EPISODE