This website requires the Flash 10.1 (or higher) player.
You may upgrade your Flash plug-in by visiting the
Flash Download Center.
Please note you may need to reboot your system.
UNIKITTY
VIDEO COLLECTION
58 VIDEOS
Aired on 02/09/18
When Unikitty has a little auto incident with Master Frown, he insists on taking it to court! Frown's thrilled. There's nothing worse than boring old court and he can't wait to subject Unikitty to it! Unikitty is happy to make things right but the trial will be in Unikitty Court, which is so nonsensical and fun. It's Frown's worst nightmare! Will Master Frown succeed in bumming Unikitty out? Or will he be the one punished by their legal antics?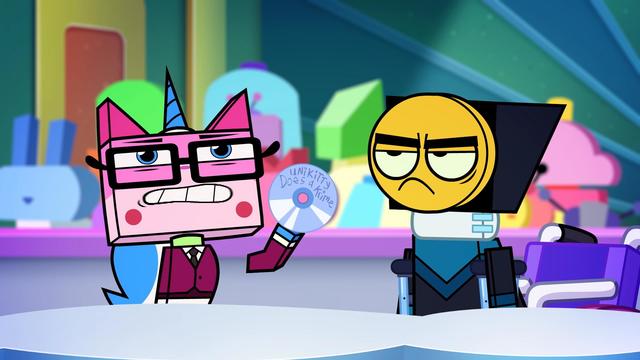 WATCH THE FULL EPISODE