This website requires the Flash 10.1 (or higher) player.
You may upgrade your Flash plug-in by visiting the
Flash Download Center.
Please note you may need to reboot your system.
UNIKITTY
VIDEO COLLECTION
46 VIDEOS
Aired on 01/01/18
When Hawkodile develops a secret crush on Dr. Fox, he finds himself actually crushing down in size! With Hawkodile too embarrassed to tell her (or anyone) about it, Unikitty and the gang become his love gurus to help him confess his feelings before he shrinks away into nothing!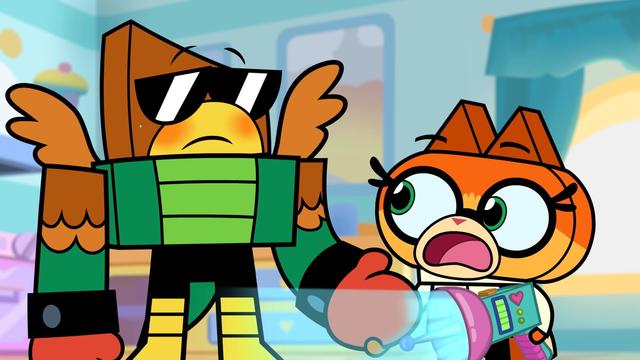 WATCH THE FULL EPISODE