This website requires the Flash 10.1 (or higher) player.
You may upgrade your Flash plug-in by visiting the
Flash Download Center.
Please note you may need to reboot your system.
UNIKITTY
VIDEO COLLECTION
46 VIDEOS
Aired on 01/01/18
When a giant monster attacks the Unikingdom, the gang fights back with Dr. Fox's awesome new secret weapon: a massive mega robot! But after the threat is contained, Unikitty doesn't want to stop using the awesome robot, so she finds excuses for them to use it for everything, no matter how pointless. But what if the greatest threat to the kingdom turns out to be them?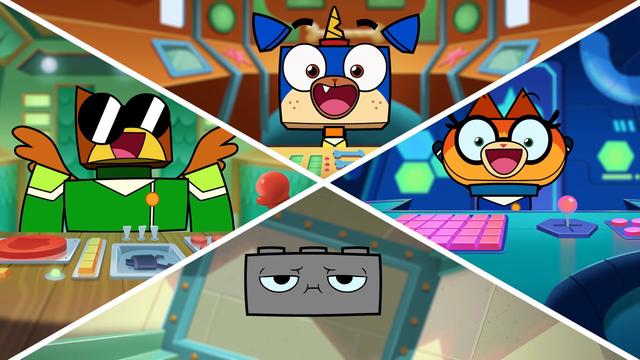 WATCH THE FULL EPISODE