This website requires the Flash 10.1 (or higher) player.
You may upgrade your Flash plug-in by visiting the
Flash Download Center.
Please note you may need to reboot your system.
UNIKITTY
VIDEO COLLECTION
46 VIDEOS
Aired on 01/01/18
When Master Frown causes Unikitty to have an angry outburst that gets a little too destructive, she wishes her Rage Kitty side wasn't part of her anymore. Thanks to a new Dr. Fox invention, she gets her wish: Rage Kitty and Nice Unikitty split apart into two! But with Unikitty now unable to get angry, she learns bottling up your anger is never a good thing.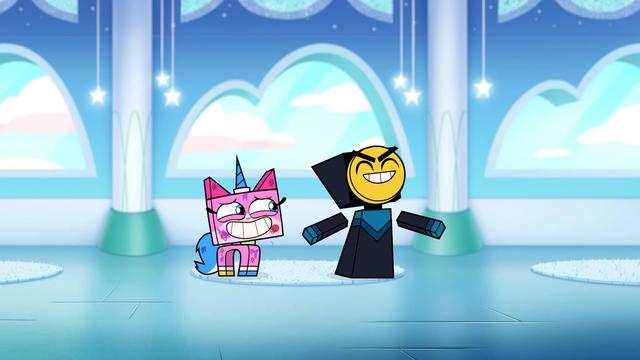 WATCH THE FULL EPISODE