This website requires the Flash 10.1 (or higher) player.
You may upgrade your Flash plug-in by visiting the
Flash Download Center.
Please note you may need to reboot your system.
UNIKITTY
VIDEO COLLECTION
58 VIDEOS
Aired on 02/23/18
Dr. Fox's robot helpers go on strike, so Unikitty and Puppycorn volunteer to be her lab rats, er, research assistants in a bold new experiment rocketing them into space! But as the mission grows more dangerous, Dr. Fox is forced to choose between the scientific breakthrough of her dreams and ever seeing her friends again!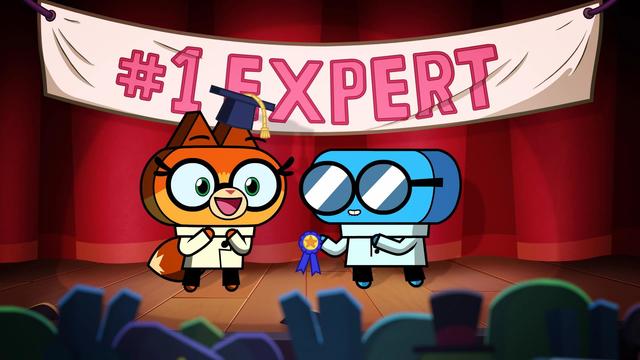 WATCH THE FULL EPISODE