This website requires the Flash 10.1 (or higher) player.
You may upgrade your Flash plug-in by visiting the
Flash Download Center.
Please note you may need to reboot your system.
UNIKITTY
VIDEO COLLECTION
58 VIDEOS
Aired on 10/27/17
The gang's weekly board game night has been getting a little too competitive lately, so when Unikitty finds a spooky old board game that's clearly haunted, their desire to win gets turned upside down, but cursed or not, they'll be the first to the finish line!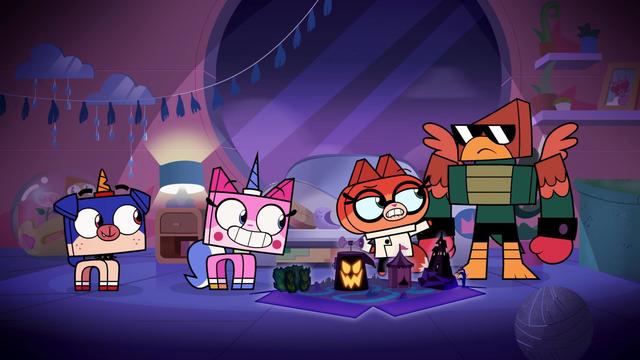 WATCH THE FULL EPISODE